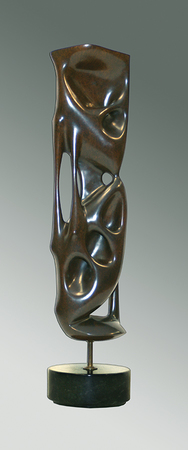 Untitled [Warm Presence]
(Sin Título [Tibia Presencia)
---
Author: Agustín Cárdenas
Year: 1959
Medium: bronze sculpture, 4 of 6
Size: 20 3/4 x 5 x 5 inches
Inventory No: 06102
Price: $AVAILABLE


Exhibitions:

Exhibited in Christie's, New York, November 15, 2011, and illustrated in the
corresponding auction catalog, lot 117.

Foundry stamp Fonderia Tesconi, Pietrasanta imprinted on the sculpture.


Illustrations:

Illustrated in Important Cuban Artworks, Volume Fifteen, Cernuda Arte,
Coral Gables, Florida, November 2017, page 95.