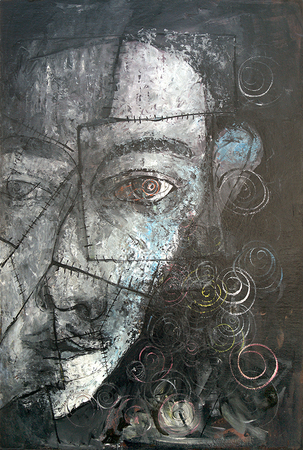 Self Portrait
(Autorretrato)
---
Author: Angel Acosta León
Year: 1959
Medium: mixed media on masonite
Size: 30 x 19 7/8
Inventory No: 06127
Price: $AVAILABLE


This painting is dated on the front and signed on the back, with a dedication
"To my friend Fermín, so that we always be children... Acosta León, Cuba."



Exhibited in Acosta León/Sosa Bravo, Galería Habana, Arte y Cinema La Rampa,
Havana, CUBA, November 1959.


Illustrated in "Vida Cultural y Artística. Dos en Una.", Rafael Marquina,
Información, Havana, Cuba, December 12, 1959.