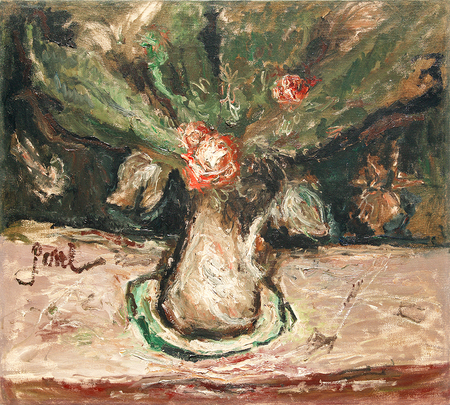 Flower Vase
(Florero)
---
Author: Fidelio Ponce de León
Year: ca 1933
Medium: oil on canvas
Size: 26 x 29 inches
Inventory No: 05925
Price: $AVAILABLE


Provenance:

Joseph Cantor, who acquired it from the artist's widow in Havana, in 1951.

Sotheby's Latin American Art, New York, November 29, 1984, Lot 14.

Private Collection, New York.



Exhibitions:

Exhibited in Exposición Ponce, Ministry of Education, Parque Central, Havana, October 1949; listed in the exhibition catalog as Flowers, number 22.

Illustrations:

This painting will be included and illustrated in the forthcoming book, Fidelio Ponce de León, A Cuban Original, by Professor Juan A. Martínez.



This artwork will be illustrated in the forthcoming publication, Important Cuban Artworks, Volume XV, November 2017.