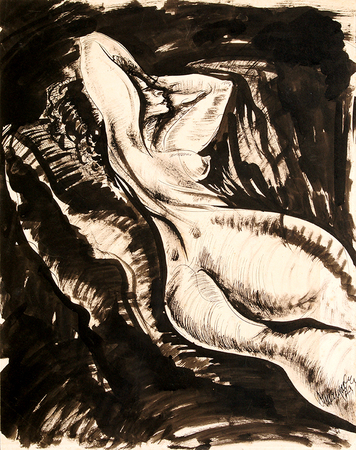 Nude
(Desnuda)
---
Author: Carlos Enríquez
Year: 1949
Medium: ink on heavy paper laid down on board
Size: 20 7/8 x 16 1/2 inches
Inventory No: 05998
Price: $AVAILABLE


Provenance:

This artwork was part of the Odette Lavergne Collection, Paris, France.

It is illustrated in the Besch Commissaire- Priseur exhibition catalogue

of the Mme. Odette Lavergne Collection, Cannes, France Nov. 1, 2009, page 63.



The Howard Farber Collection, New York.