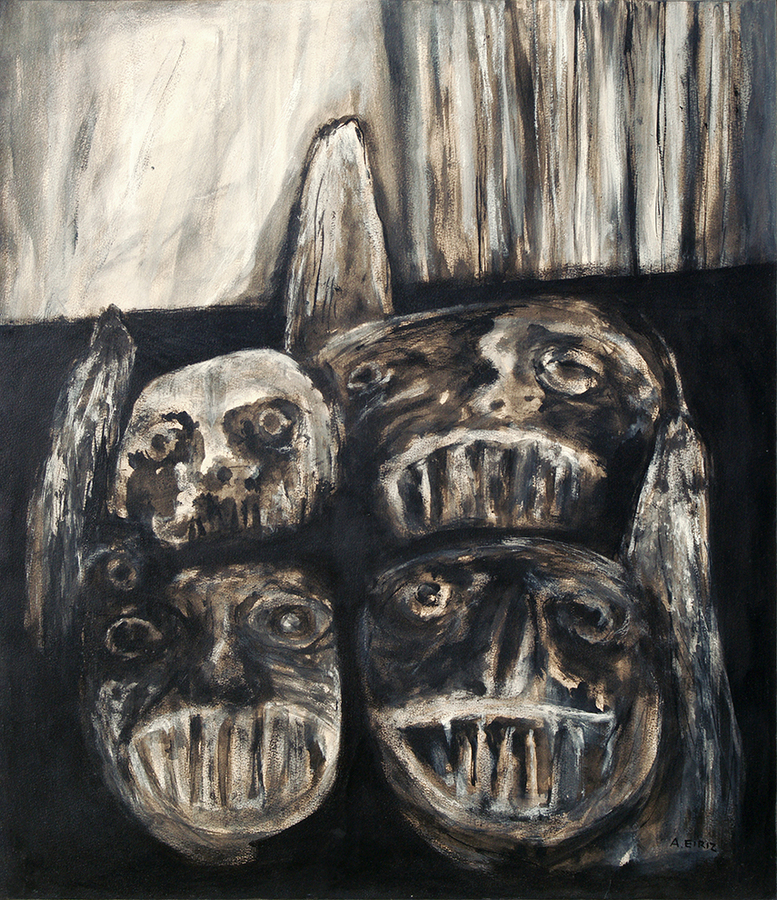 Antonia Eiriz
Period: Modern
1929 - 1995

Cabezas Heads, ca 1967
mixed media on heavy paper laid down on board
17 3/4 x 14 3/8 inches

Antonia Eiriz was born in April 1929.
In 1958, she graduated from the National School of Fine Arts at San Alejandro in Havana, Cuba. From 1962 to 1964 she taught at the Escuela de Instructores de Artesanía in Havana. Later, in 1965, she taught at the Escuela Nacional de Arte de Cubanacán, in Havana, for four years. Eiriz died in March of 1995.